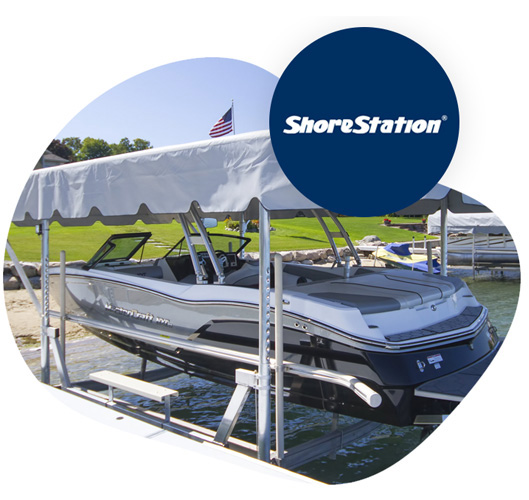 ShoreStation
Since 1959, the ShoreStation name has stood for rugged, dependable waterfront equipment. Our boat lift systems and docks are made for the long haul and backed by one of the best warranties in the business.
Max Lifts
Whether you have a vintage inboard ski boat, small pontoon, or fishing boat, MAX has a lift for you. Each lift is designed to be the best in it's class, with features you can count on. All lifts in this class feature Nylatron® pulleys, tower quide rollers, stainless leveling cables, 84" tall welded towers, and industry leading lifting Heights to make sure your boat is out of the water and well protected.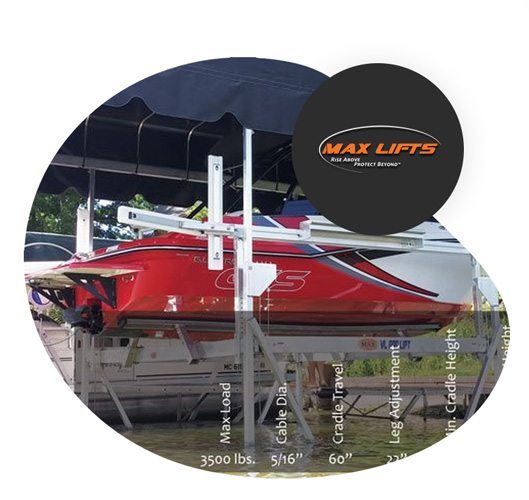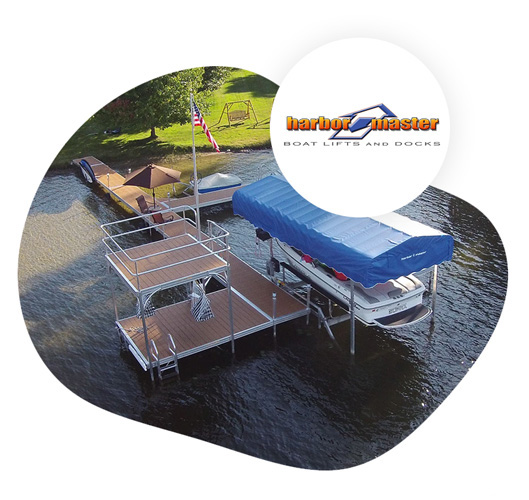 HARBOR MASTER
Harbor Master is located in Hudsonville, Michigan, and is 15 minutes southwest of Grand Rapids. Harbor Master has been an innovator in boat lifts and docks for 50 years. This means that we have the knowledge to create an excellent product, and a earned reputation we strive to uphold.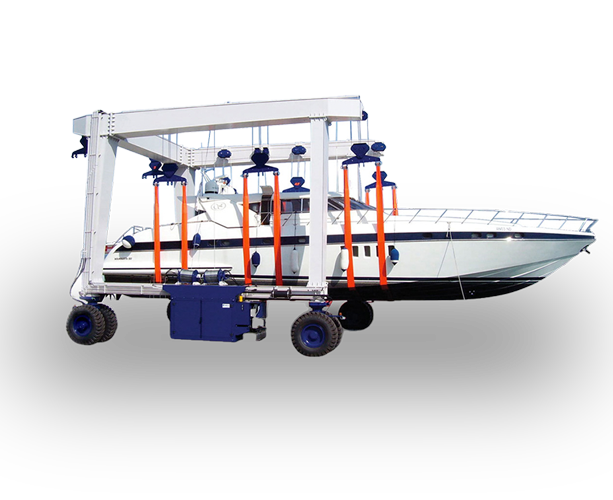 Easy Bay
Boat Hoist Sales
Did you just upgrade or buy a new boat? Congrats! Now you need to make sure you protect your investment. Luckily, Grand Traverse Dock and Hoist has you covered. A ShoreStation or a lift from our other hoist makers is sure to keep your new surf boat, bowrider, tritoon, or fishing boat safe from birds, wind, rain, and sun. These high-quality boat hoists will keep your boat safe from all the elements. They come in a wide variety of designs and can help with many different functions—and we have just about anything you might need. Your ShoreStation preferred dealer serving Grand Traverse, Leelanau & Antrim County. From Long Lake, Silver Lake up to Glen Lake & Lake Leelanau, we provide waterfront consultations to make sure that your boat(s) are protected the best way possible. We offer bunk racks, bunk posts for easy guiding into the lift, and more accessories to make your lake life that much more enjoyable.
Boat Hoist Docking
Accessories
Pontoon & Tritoon Log Rack
The double UltraBunks and full-length GlideRail load guides cradle and channel the outer "logs" perfectly every time. The unique kit is designed to work well on both tritoons and standard pontoons with tubes up to 29 feet.
Spring Loaded Centering Devices
Make docking your boat on your ShoreStation hoist easy. This load guide system applies equal pressure to either load guidepost. If you enter your boat lift and are off of center one post will push out while the other post is allowed to loosen. This boat lift load guide system will keep your boat in the center of your lift while parking, they also are very useful for preventing damage to both your watercraft and boat hoist.
Personal Watercraft Hoists
Built upon proven technology for years of dependable use, the ShoreStation PWC Lift is one of the best personal watercraft lifts on the market. With a number of convenient features available, the ShoreStation PWC Lift optimizes your time getting on and off the water. This personal watercraft or "Jet Ski lift" is compatible with your Sea-Doo, Waverunner or other PWC mode. Whichever brand you prefer, our lifts help you enjoy your time on the lake.
East Bay
DOCK SALES
Lake Life is calling. Whether you just bought the lake house of your dreams, or you're a lake life veteran, an old wooden dock just won't cut it anymore. Wait, it might cut your feet though. Eliminate the hassle of dealing with heavy, hard-to-care-for wooden decks and upgrade to our new lineup of lightweight metal and composite top docks. Cool to the touch, with no slippage on the feet.Tired of putting in and pulling out your dock? Let the pros at Grand Traverse Dock and Hoist help.With our on-the-water consultations- our design and installation team is here to make sure you're ready for summer fun.
Our lineup of docking providers includes ShoreStation, RGC Marine, Harbor Master, Trimet Industries, MI Dock, and Alumi-Span. Grand Traverse Dock and Hoist only works with manufacturers that are innovators in the industry, meaning they have the knowledge and the skills to create excellent products.
GT Dock and Hoist also offer full lake life watersports consulting. From designing your ideal deck and swim platform to installing and removing it on a yearly basis, the team at GT Dock and Hoist can help you relax and enjoy lake life the way it's intended.
Get a sturdy dock today with the help of GT Dock and Hoist. We will provide you with a high-quality dock that will last for years.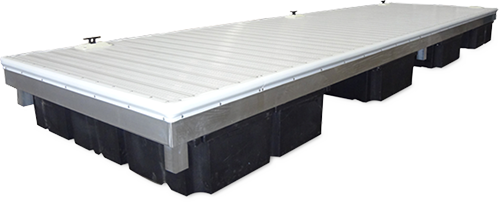 SHORESTATION
Manufacturing docks in Northern Michigan for over 15 years. Our dock systems are designed to last a lifetime. Our engineering and design department offers innovative solutions for prototyping, fixturing and manufacturing.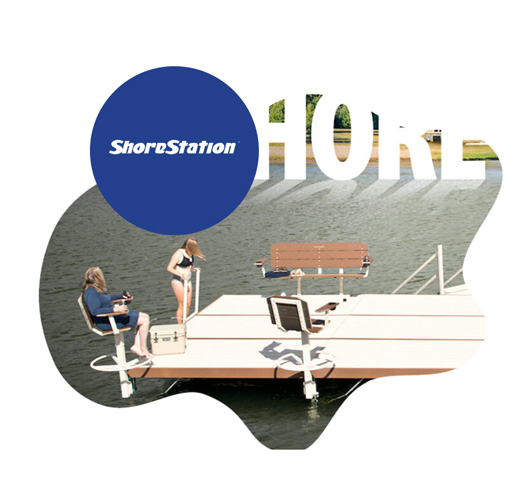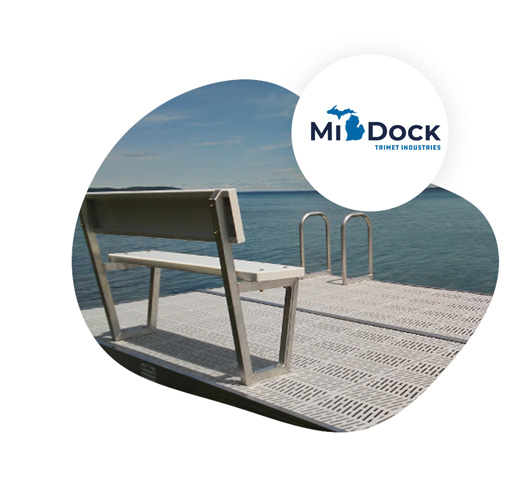 TRIMET INDUSTRIES - MI Dock
MI Dock systems are designed to last a lifetime. Featuring Sure Step Vinyl Docks that come in 4 different colors and provide the following benefits:
-Slip, Moisture & Insect Resistant
-Light Weight & Low Heat Build Up
-Will Not Splinter, Check or Warp
-Self Contained Expansion & Construction
lake shore products
Hot weather's fine. Hot feet... not so much. Constructed of anodized welded aluminum, the Cool Dock stays cooler than plastic or wood. It is extremely light weight, easy to install and built to last a lifetime. Anodized aluminum will keep its clean look and is virtually maintenance free. Will not turn black, rust, warp, or crack.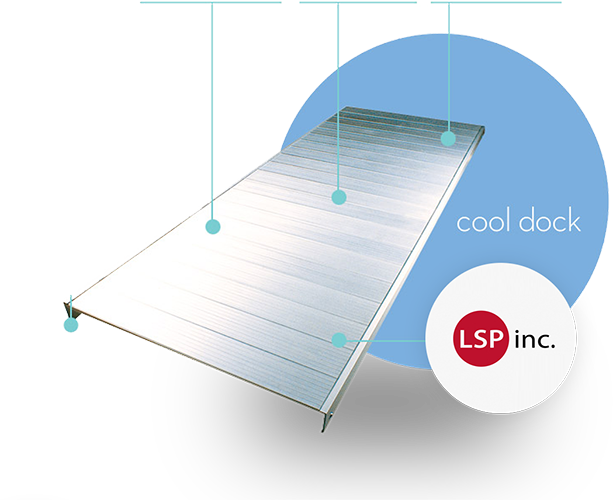 ALUMI-SPAN®
Since 1956 Alumi-Span has been a name that people trust. Whether it's a complete boat dock system or the individual components, we manufacture our products using quality methods and materials. Best of all, Alumi-Span means "Made In America." Forget cut rate boat docks or the cheap Chinese parts normally found on the internet. Many Alumi-Span boat docks are still in use after more than 50 years! That's values you can depend on.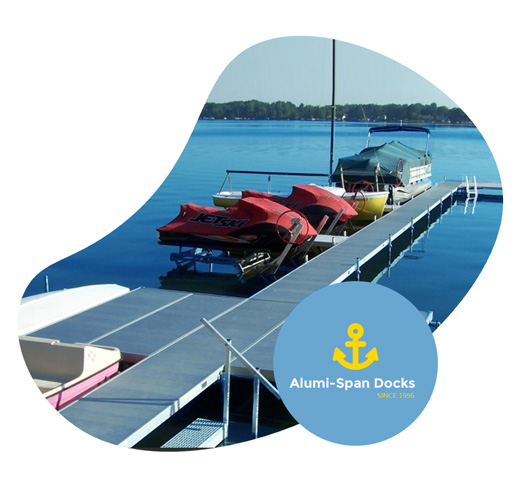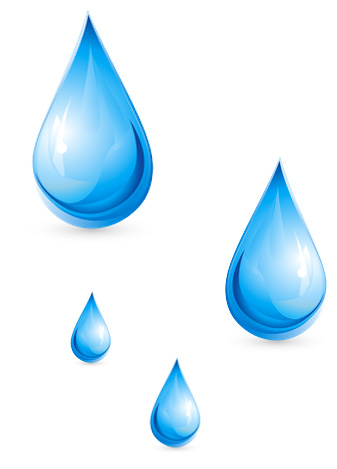 East Bay
Total Acres

Grand Traverse Bay, the northeastern arm of Lake Michigan, which marks the northwestern shore of Michigan's lower peninsula, US The bay is 32 miles (51 km) long and 12 miles (19 km) wide; The Old Mission Peninsula, which is only 3 miles (5 km) wide, juts out into the bay for 17 miles (27 km), dividing it into an east arm and a west arm. Traverse City is located at the base of the peninsula. The Leelanau Peninsula lies to the west of the bay, which is characterized by year-round fishing. The shores of the bay form an important summer resort and cherry-growing region.

Shoreline Length

However, this will continue to be an important issue for all communities along the 132-mile coastline. Intensive development increases the amount of stormwater discharge into the bay, due to the increase in impervious surfaces.

East Bay Depth

The bay is 32 miles (51 km) long, 10 miles (16 km) wide, and up to 620 feet (190 m) deep in places.

Home Prices

The median cost of a home in the East Bay is Real Estate: $ 282,100.

Species of Fish

Smallmouth Bass, walleye, king and coho salmon, rainbow trout, lake trout, brown trout, and Great Lakes muskie are just a few types of fish that swim in our waters.

Average Temperature

The average water temperature in East Arm Grand Traverse Bay in winter reaches 37.4 ° F, in spring 37.4 ° F, in summer the average temperature rises to 64.4 ° F, and in fall it is 57.2 ° F.

Boat Launches On East Bay

Located on the east side of the Old Mission Peninsula, East Grand Traverse Bay is slightly less crowded than West Bay, but no less beautiful and has plenty to do. E Grand Traverse Bay boat launch

Water Quality

GTCHD interprets the results of the samples and publishes the "Weekly Beach Report", including the "Water Quality Index," which is a numerical system to alert the public to contact with surface water.
LEVEL 1: E. coli levels meet MDEQ swimming standards for full body contact.
LEVEL 2: E. coli levels meet MDEQ standards for wading, fishing, and boating.
Contact above the waist is not recommended.
LEVEL 3: E. coli levels exceed MDEQ standards, body contact is not recommended.
LEVEL 4: Health alert. E. coli levels and / or known serious contamination of beach waters.
Avoid body contact with the waters of the beach.
Additionally, GTCHD has organized a coalition of agencies known as the "Beach Monitoring Stakeholder Group" that meets regularly to discuss surface water quality issues related to healthy beaches.

Types of Water Sports

While the lake is great for all kinds of water sports such as kayaking, canoeing, and waterskiing, it is also one of the most popular fishing lakes with the locals.